Plug 'n play GPS tracking solutions for everyday business challenges
Easy-to-use GPS Tracking systems that solve your everyday business challenges by alerting you to arrivals and departures, time spent, distances travelled and driver behaviour.
Best GPS Tracking devices to "locate" your stuff…
Locate any driver or asset in real-time
Gain superpowers instantly and be able to see all your stuff, all the time.
Simply click on the Live View icon to see all your vehicles or assets positioned on Google maps with map, satellite and street view available.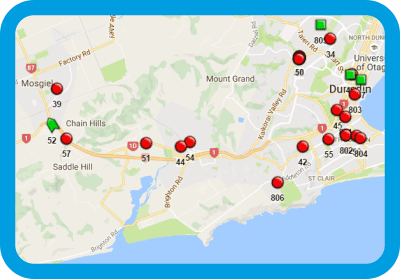 Best GPS Tracking devices to "track jobs and service delivery" …
See jobs completed in Real-time
Make every hour count, literally!
With accurate records of every job you will never wonder where the day has gone or why your billing is down.  Stopping time at each location is recorded and each trip can be allocated to a project with an hourly rate and a per kilometer rate.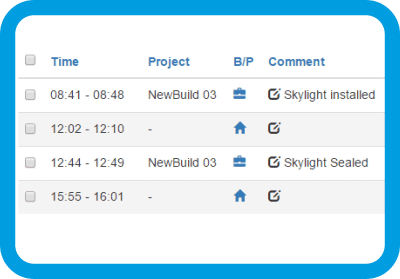 Best GPS Tracking device for "dispatch" of drivers…
Remote Dispatch from your desktop
Enter an address, select the nearest vehicle, and send your message!
The driver can accept or decline jobs and will even get automatic navigation instructions to the address. Ideal for taxi, courier and food delivery businesses.
Fully Integrated with compatible Garmin (FMI) units.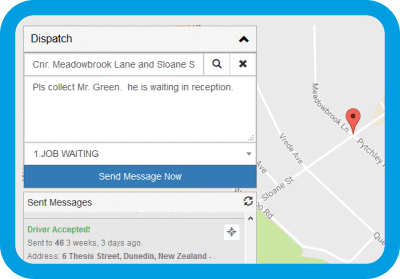 Best GPS Tracking devices for managing "deliveries" …
Remotely manage deliveries and collections
Instantly know who delivered what, when and where!
Simple keypad entries at the start of each trip will instantly update your deliveries, and non-deliveries! Easy to track detailed information in real-time with accurate street address and time stamp.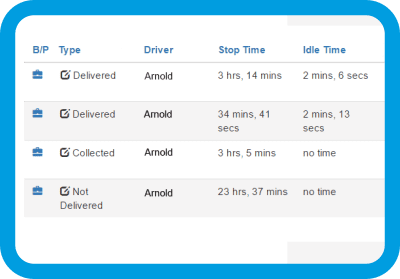 Best GPS Tracking devices to ensure the "security" of your stuff…
A virtual security guard on your phone
Get alerts immediately for movement, tamper or theft.
Configure alerts by email or SMS for unauthorized movement or usage, entering or exiting geographic zones, or use in after hours situations.  Immobilize your asset or hit "Recovery mode" for real-time location updates to help you recover your stuff.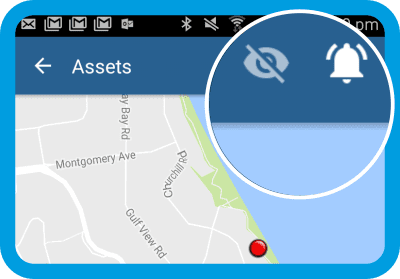 Best GPS Tracking devices to choose more "efficient routes" …
Better routes means less fuel & repairs
Trip history visuals and trip logs help improve driver productivity and at the same time reduce fuel usage and vehicle wear and tear.
Reviewing trip route selection, together with real-time Google traffic on your screen helps you to get more done, in less time and at less cost.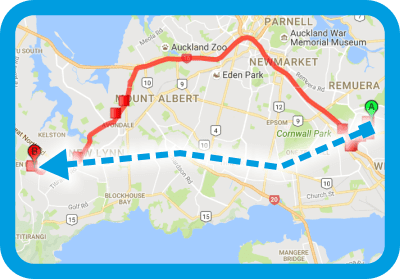 Best GPS Tracking devices to manage "job invoicing & billing" …
Accurate records for invoicing and billing
Easy to use screens and reports for whatever you want to bill and however you want to bill it!
Whether you bill for hours of equipment use, time on site, travel kilometers, travel time, per job done, per day use or any other method.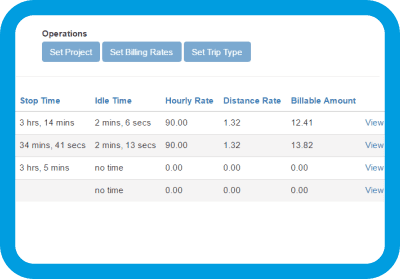 Best GPS Tracking devices to ensure "safety" for your drivers & fleet…
Safety for drivers, passengers and employers
Keep an eye on your drivers and assets with custom alerts for any events.
Enhance your new super-powers with custom alerts by email or sms for any events or incidents that may occur.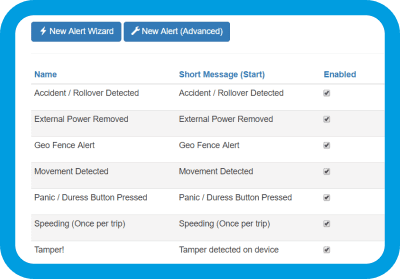 Best GPS Tracking devices to track "non-powered" stuff…
Track your non-powered assets
Simply place a Battery tracker on your trailer or equipment and it will alert you if it is stolen or used without authorisation!
Up to 5 years locating or 2 years tracking of trailers, generators, compressors, tool chests, quad bikes, jet-skis, horse floats, boats, dirt bikes, diggers…. anything!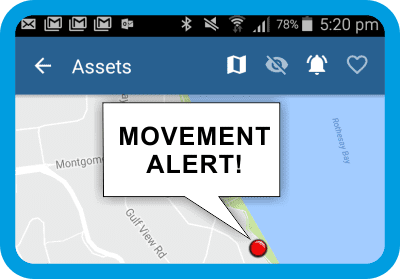 Best GPS Tracking devices to review "driver behaviour"…
Safer drivers also means lower maintenance
Encouraging safer drivers has the added benefit of keeping your fleet safer too!
Reducing aggressive driving generates fuel and maintenance savings with little to no change in arrival times or travel times, but with big gains in driver safety.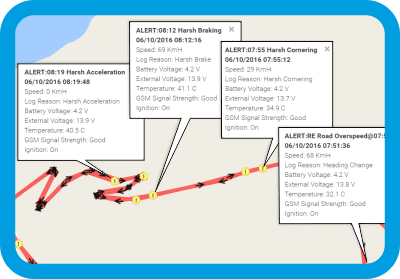 Best GPS Tracking devices for "maintenance and service reminders"…
Reliable Service & Maintenance reminders
Ensure your vehicles and equipment are serviced and maintained according to the manufacturer requirements through service and maintenance reminders.
This is essential for equipment operated in harsh construction and excavation industries especially when considering the value at risk during a warranty claim if service intervals are not strictly adhered to, as well as keeping drivers and operators safe.