GPS Live Track ensures efficiency, safety, productivity, for your fleet or assets.
The most affordable way to manage your fleet.
Check out our state-of-the-art GPS tracking products and systems.
So easy to get started…
Simply follow the steps below.
1. Select your GPS device
Our extensive range of GPS Trackers includes the best device for every application, whether hard-wired or place 'n trace battery powered.
2. Buy Online
Devices are dispatched daily via Courier Post Tracked for overnight to urban arears across New Zealand and 2-3 days for rural delivery
3. Plug-in or Install
You can either place 'n trace, plug-in, or hard-wire your GPS.  Altenratively we can assist to arrange an installer nationwide.
4. Activate your GPS
Once you  are ready to begin tracking simply enter your details into our online form and we will get you set up and tracking!
What GPS Tracker will suite your needs?
Browse our extensive range of quality GPS Trackers below, guaranteed to have a GPS to meet and exceed your requirements.
Or click on an icon below to see the best GPS for that vehicle or asset…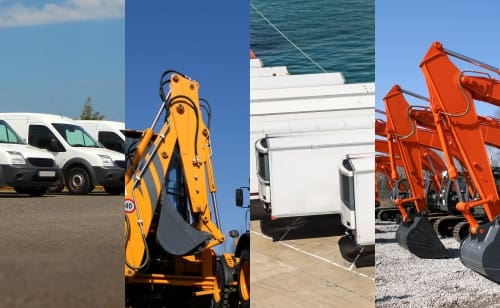 Powered Vehicles & Assets
For detailed monitoring of powered vehicles & assets we offer a range of GPS tracking devices, from entry level plug 'n play, to wired with Driver ID, to IP67 water and dust proof to Iridium staellite communicators for rural and out of coverage areas.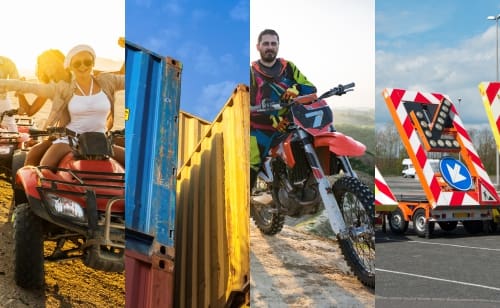 Non-Powered Vehicles & Assets
IP67 For every type of nopowered asset we offer a range of water & dust proof ultra long life battery powered devices, ranging from 1 year to 10 years daily updates or 6 month to 5 year adaptive tracking.  
Livetrax Tracking platform: fully configurable to your needs
Our team will discuss your needs with you once your devices are activated and will configure your Livetrax to your requirements…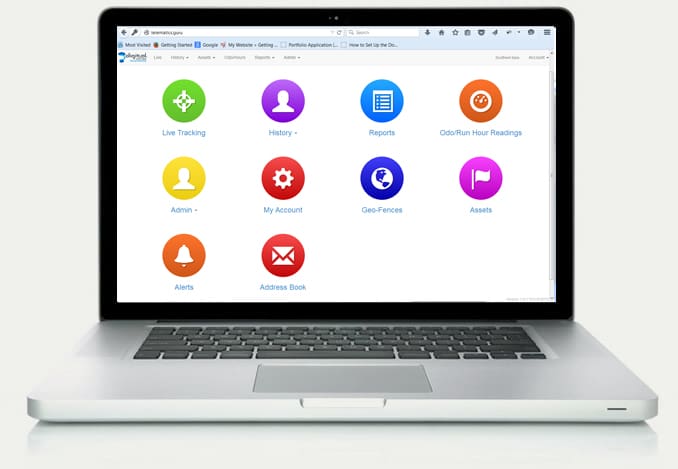 Livetrax
Mobile friendly on any browser with IOS and Android Apps.
Fully featured yet lightweight, intuitive and easy-to use.
Live tracking with easy asset selector
History in map and logbook view
Geo-fences and trip types
Create projects with billable hours per trip

Accident, harsh Breaking & Acceleration and over-speed alerts

Accident & Roll-over alertsM

Maintenance and Service Schedules
PDF, CSV, HTML and Excel based reporting (including scheduled reports)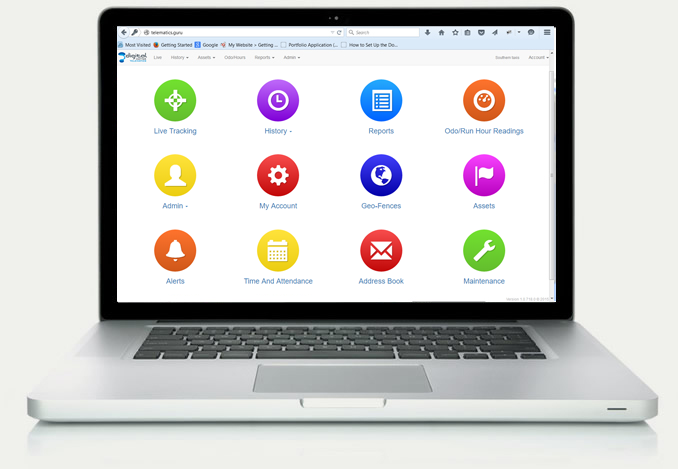 Livetrax Pro
Everything that GPSLiveTrax offers but also includes:
Local Speed Limits (every trip point)
Satellite communications for rural out of coverage areas*
Refrigeration or external sensor monitoring*
Driver ID*
Compliance Check Lists
* requires optional hardware
GPS LiVE Track ensures efficiency, safety, and productivity for your fleet or assets
Affordable GPS tracking devices and web software for private cars, SME's, corporate fleets, logistics providers and heavyequipment rental operators delivering fully fledged fleet management and efficiency control.
Your customers benefit...
Service & delivery certainty.
Tell when customers are visited.
Faster response times.
Send the nearest vehicle to the job.
Arrival and departure notifications.
Let customers know when you are 5 minutes away.
Look better to your customers.
Eliminate aggressive and speedy driving behaviour.
Your team benefits...
Keep an eye out for each other
Real-time visibility reduces communication errors
Better driving
Driver scoring improves driving standards
Better safety
React immediately to incidents or accidents
Better security
For your drivers, vehicles and stock.
Clarify incidents
Tangible data helps resolve disputes
Your fleet benefits...
Improve fuel efficiency
Shorter routes, less detours and better drivers.
Reduce vehicle maintenance
Better driving and shorter routes means less wear and tear.
Reduce fleet admin and fines
Service, WOF, COF and RUC reminders.
Reduce expenses
More efficient routes means less overtime ours.