Your Choice of software
Whatever your specific application, we will assist you to choose a software system that meets your needs from
our Approved Software selection below: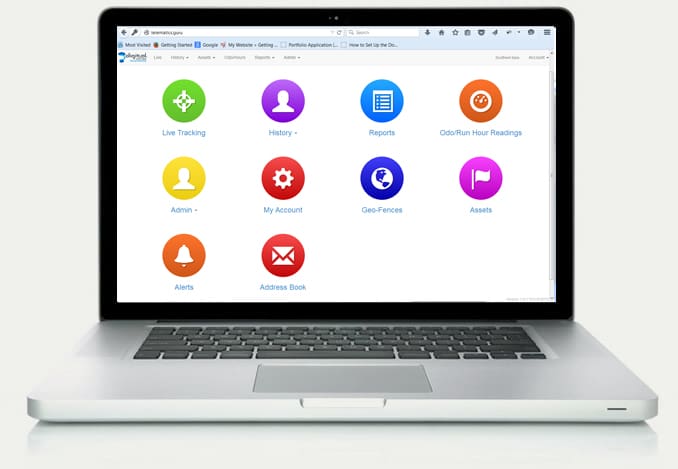 GPS LiveTrax
Mobile friendly on any browser with no fiddly apps required. Simply use any browser or use the App on any device.
Fully featured yet lightweight, intuitive and easy-to use.
Live tracking with easy asset selector
History in map and logbook view
Geo-fences and trip types
Create projects with billable hours per trip

Accident, harsh Breaking & Acceleration and over-speed alerts

Accident & Roll-over alerts

Maintenance and Service Schedules
PDF, CSV, HTML and Excel based reporting (including scheduled reports)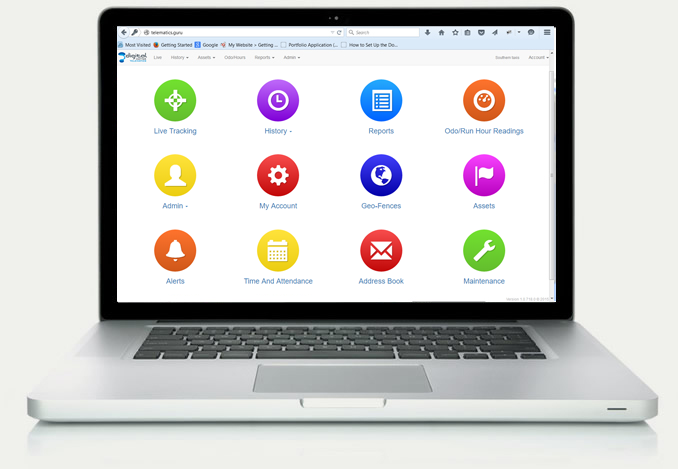 GPS LiveTrax Pro
Everything that GPS LiveTrax offers but also includes:
Local Speed Limits (every trip point)
Satellite communications for rural out of coverage areas*
Refrigeration or external sensor monitoring*
Driver ID*
Compliance Check Lists
* requires optional hardware
Scroll down to see Software Screenshots
The screenshots below give an overview of some of the Tracking Platform's key features.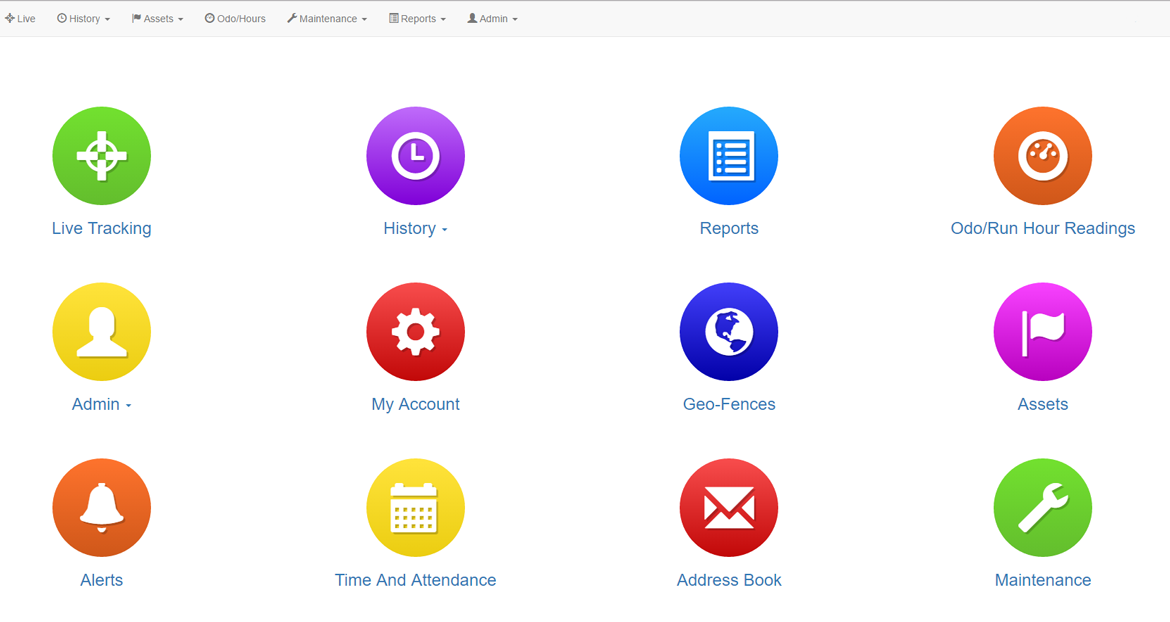 Main Menu
Touch ready… click to go!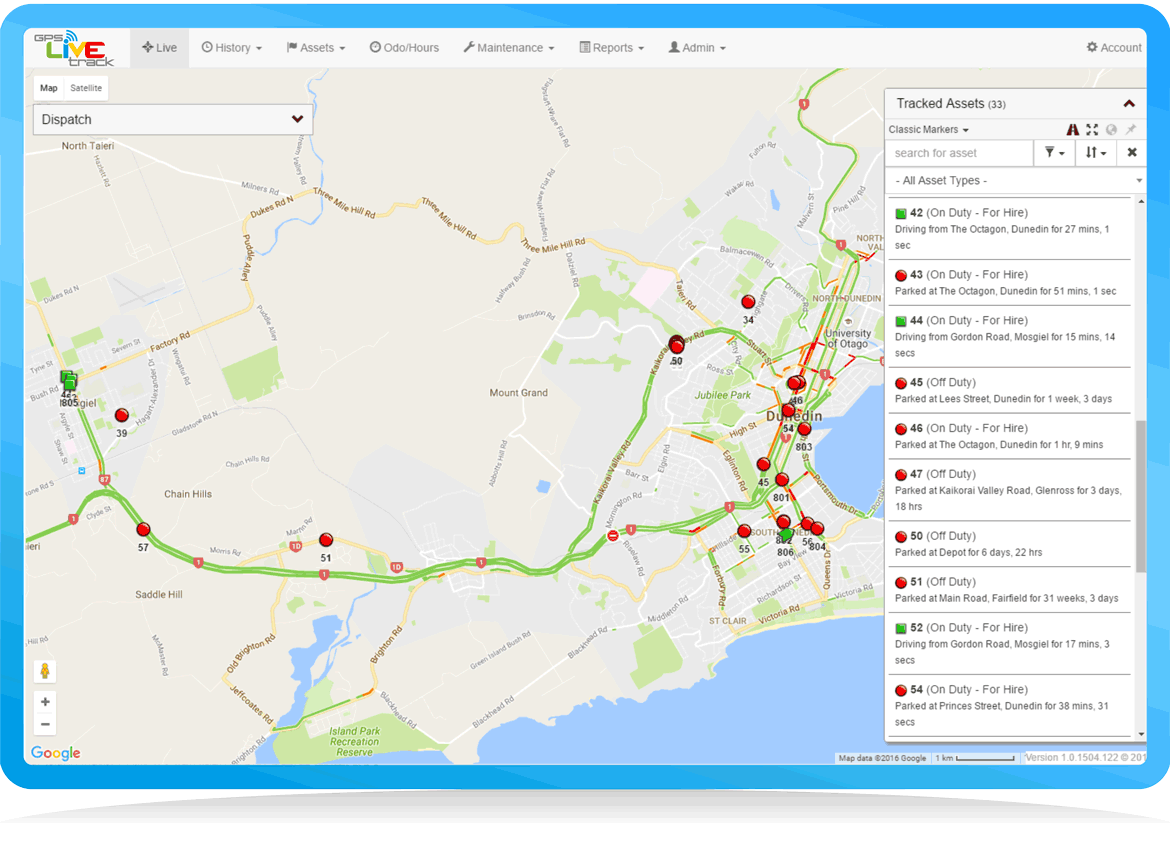 Live View

See all your stuff… all the time… in real-time!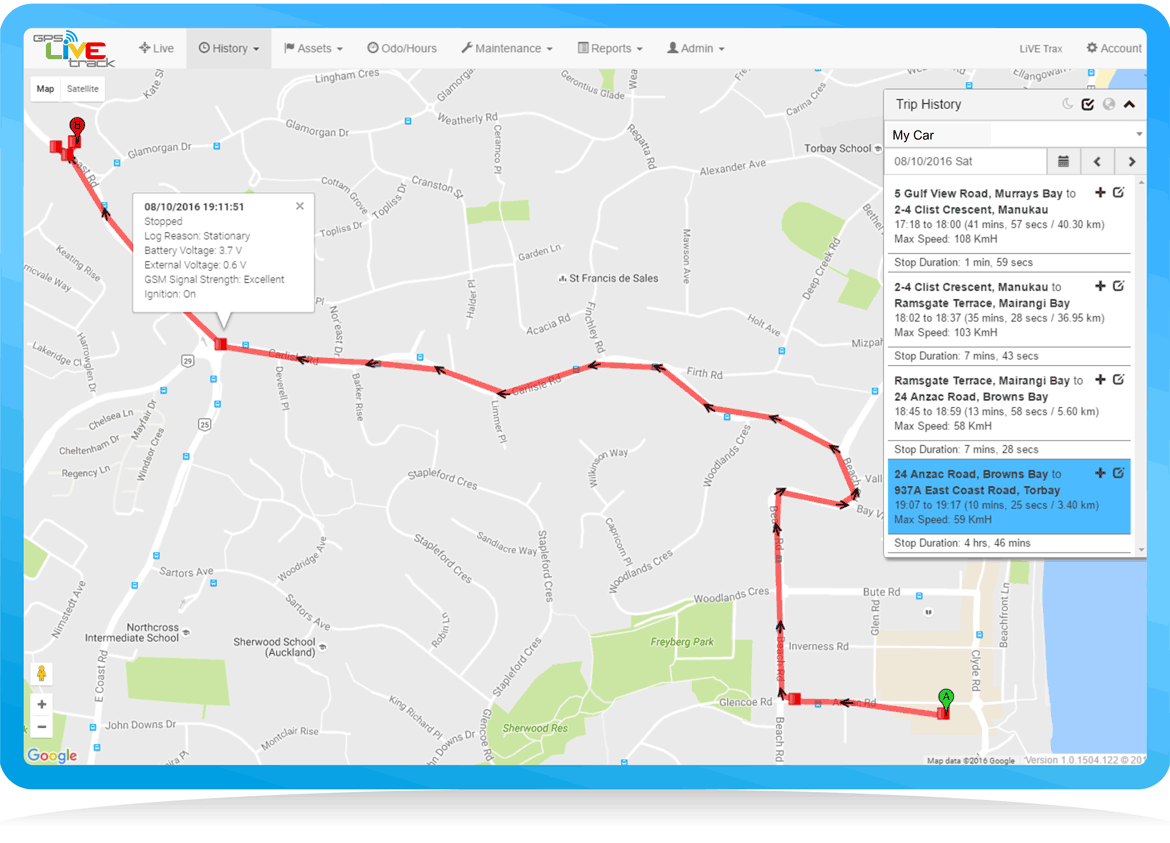 Map History View
Every point of every trip recorded for easy review!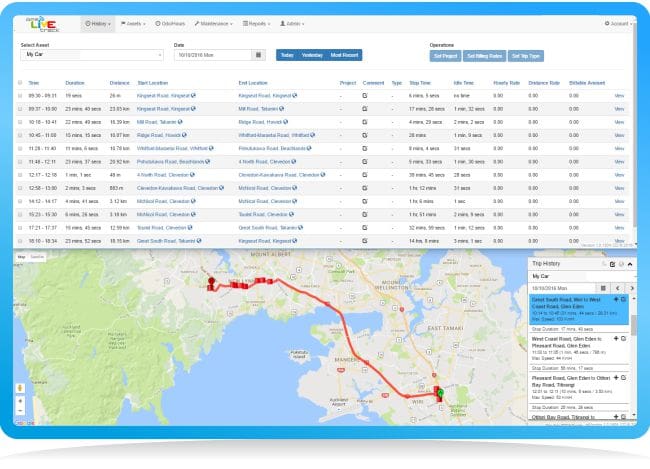 Manage Trips View
Easily view all the days trips in logbook layout!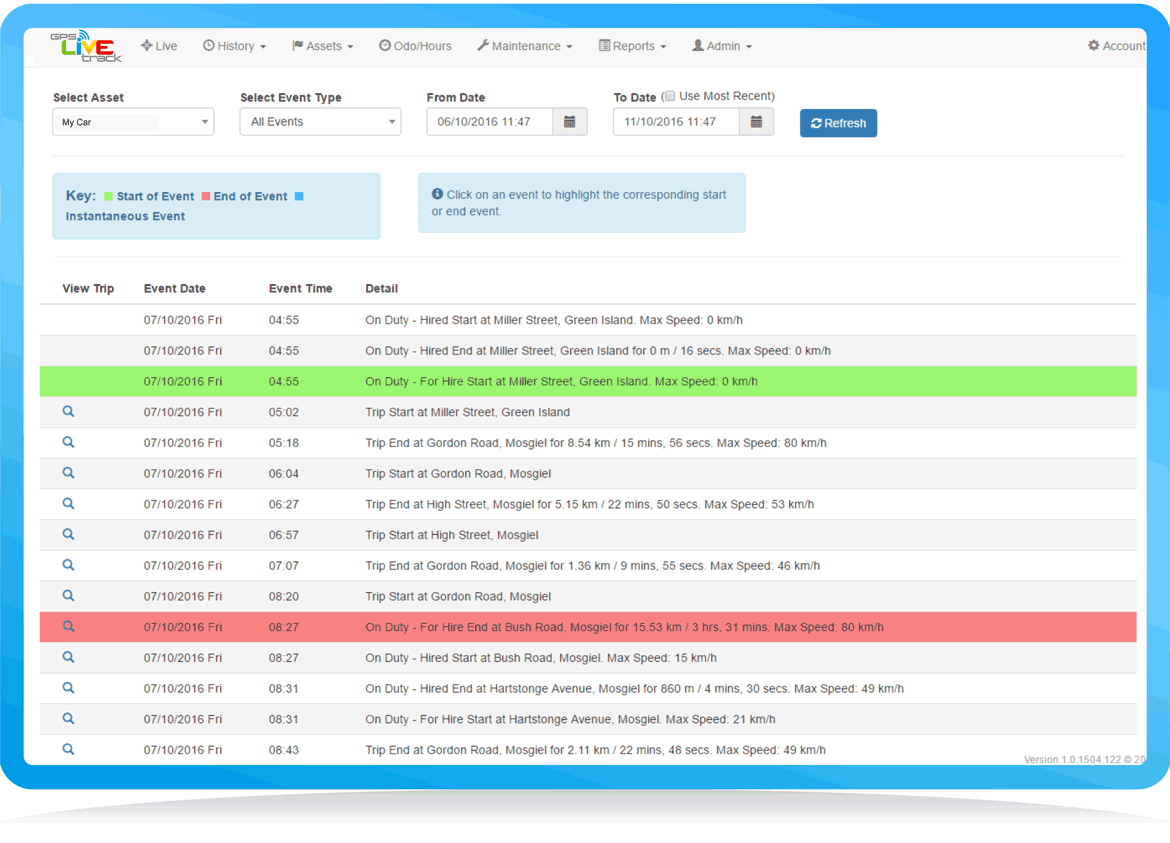 Timeline View
All your important events… clearly identified!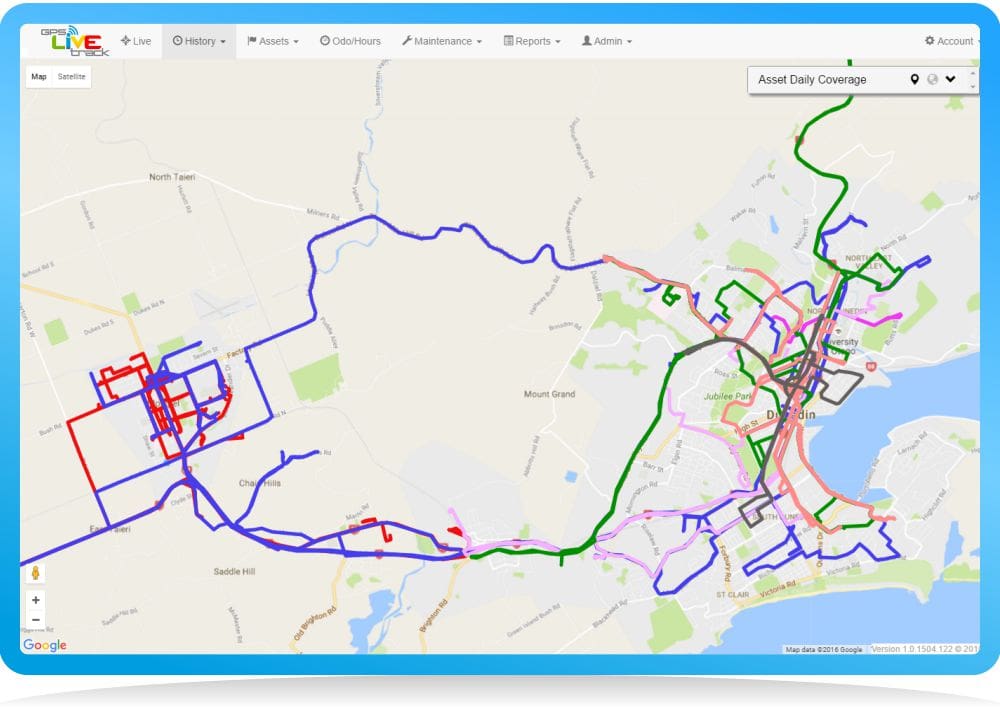 Daily Coverage View

An instant snapshot of your assets daily movements!
Odometre & Hour readings
Easily enter regular readings!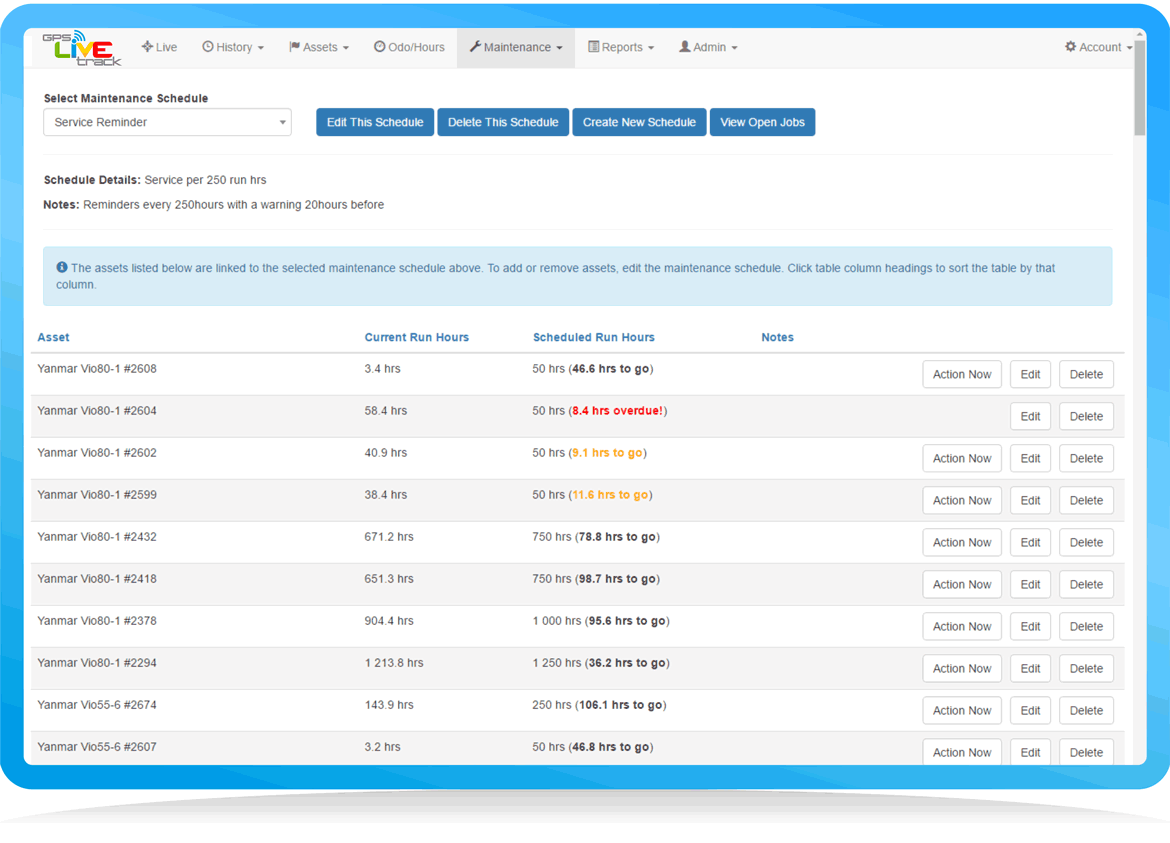 Maintenance Schedules & Reminders
Easily display a service interval snapshot!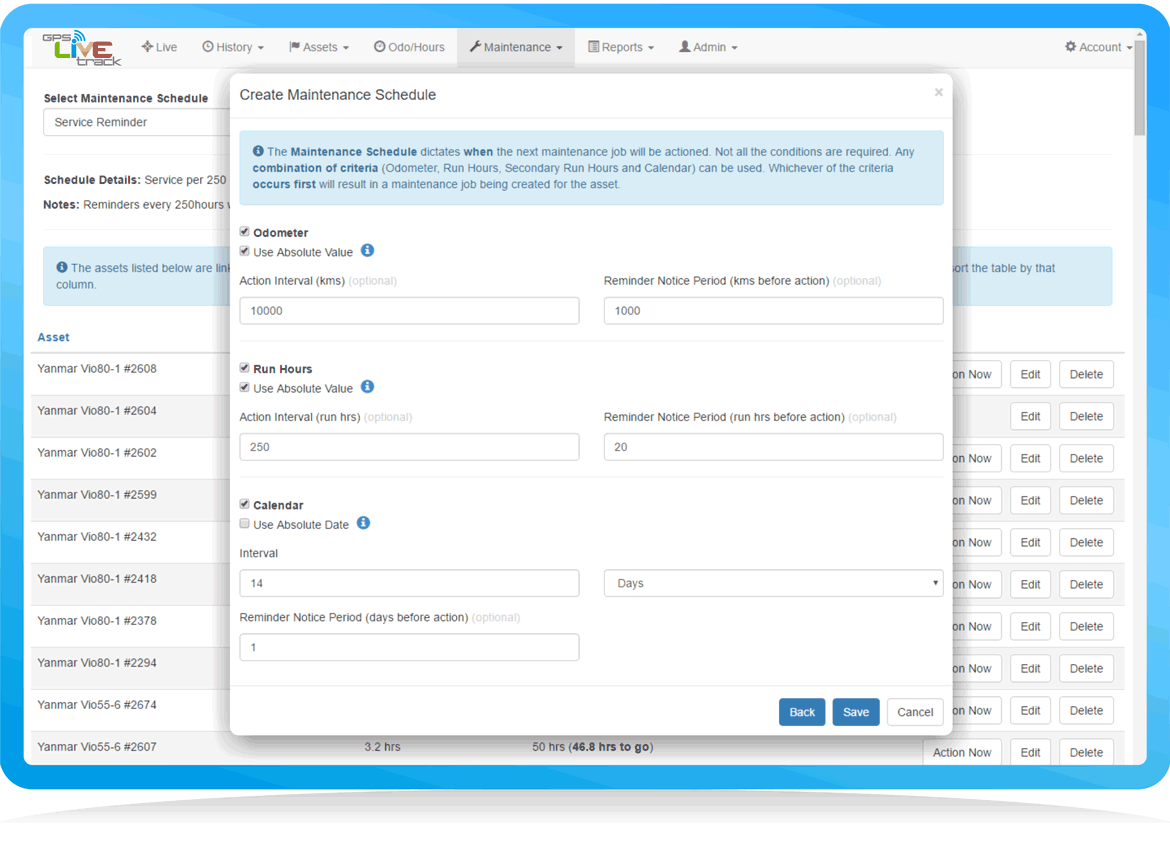 It's simple to set up a service schedule!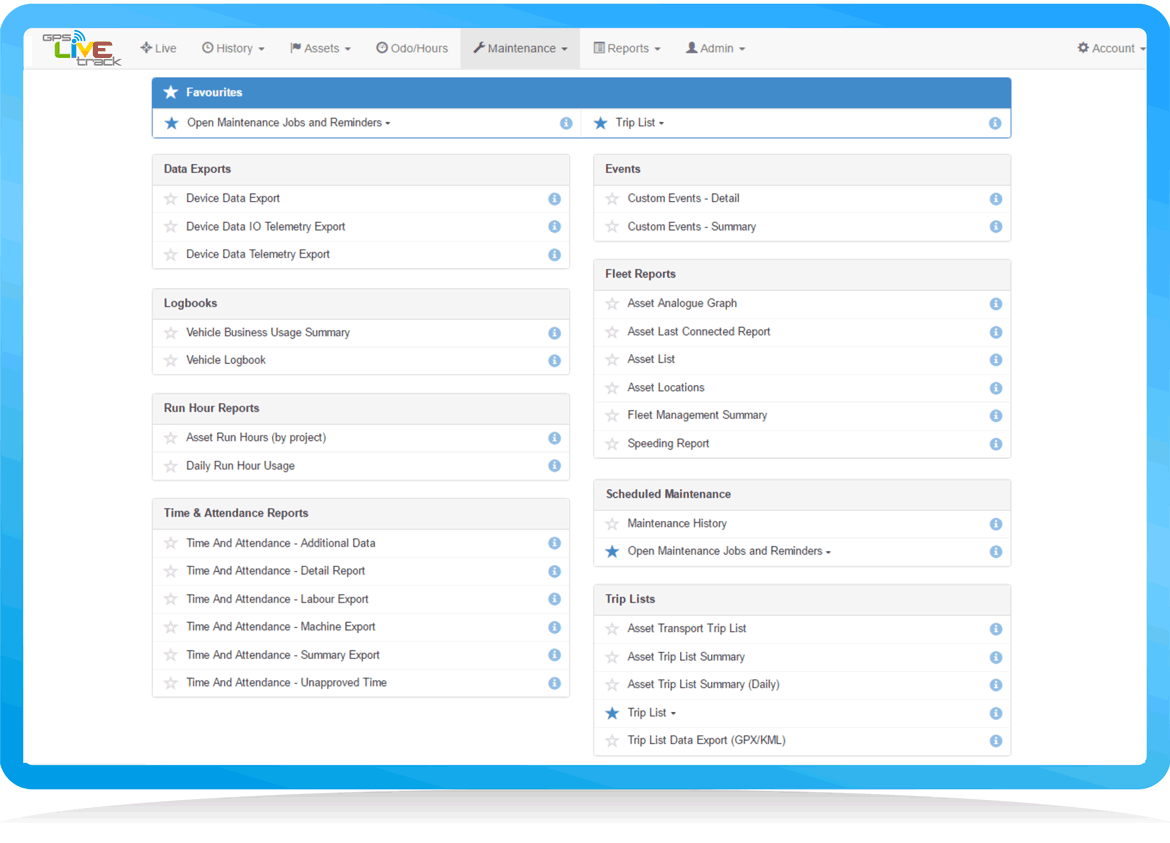 Reports
Easy-as ready to use templates!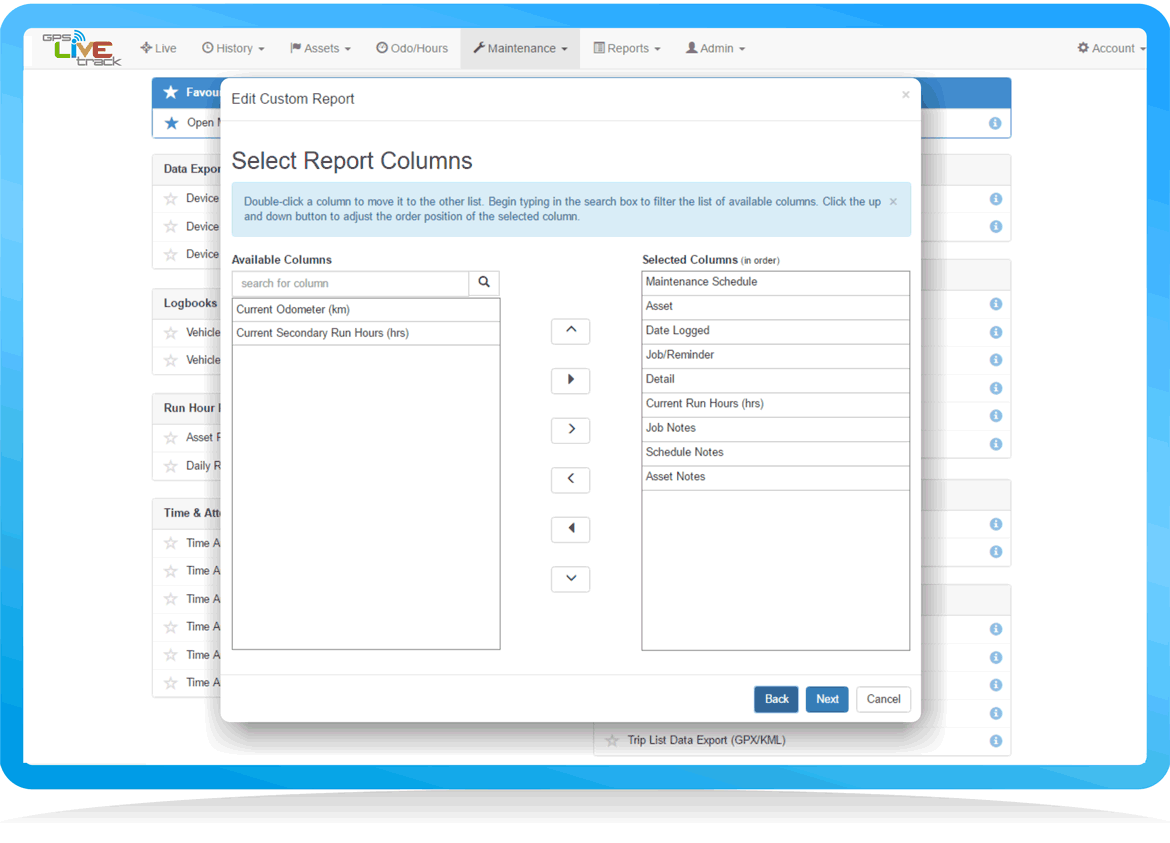 Reports: Fully customisable!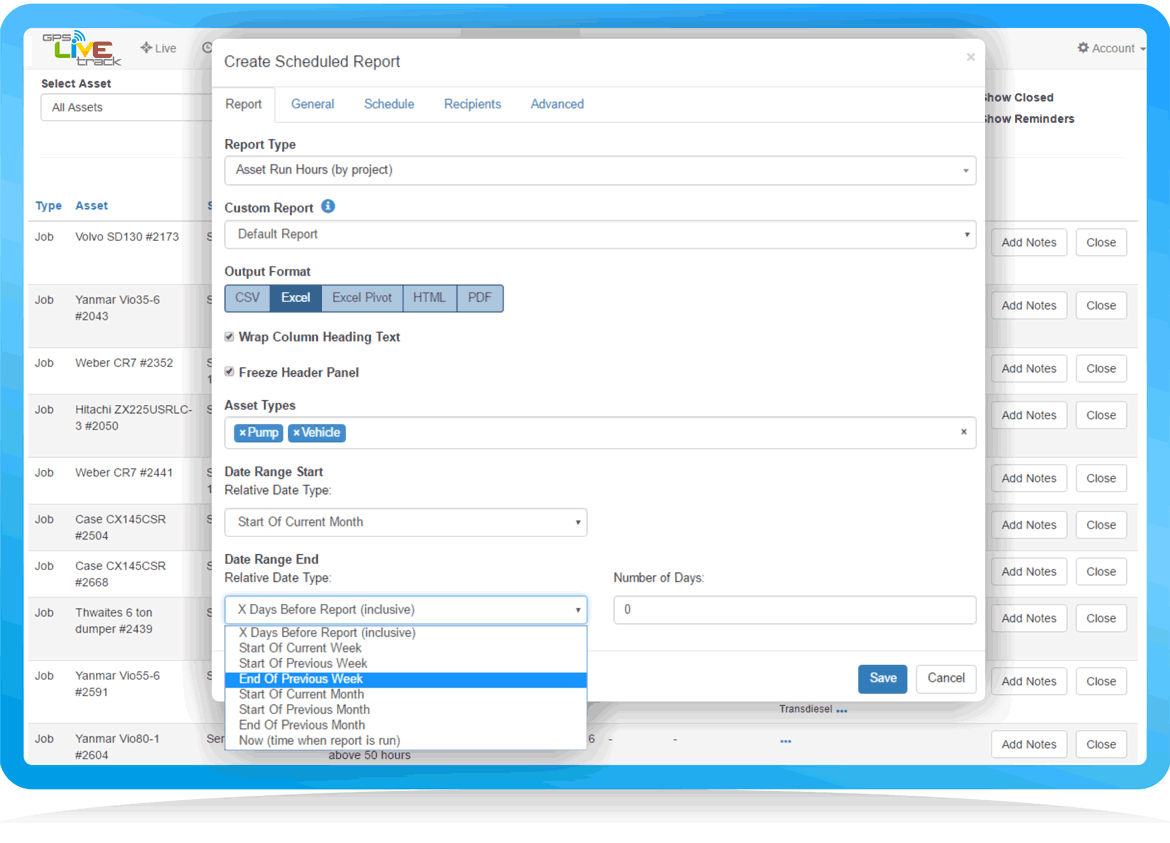 Reports: simple to schedule!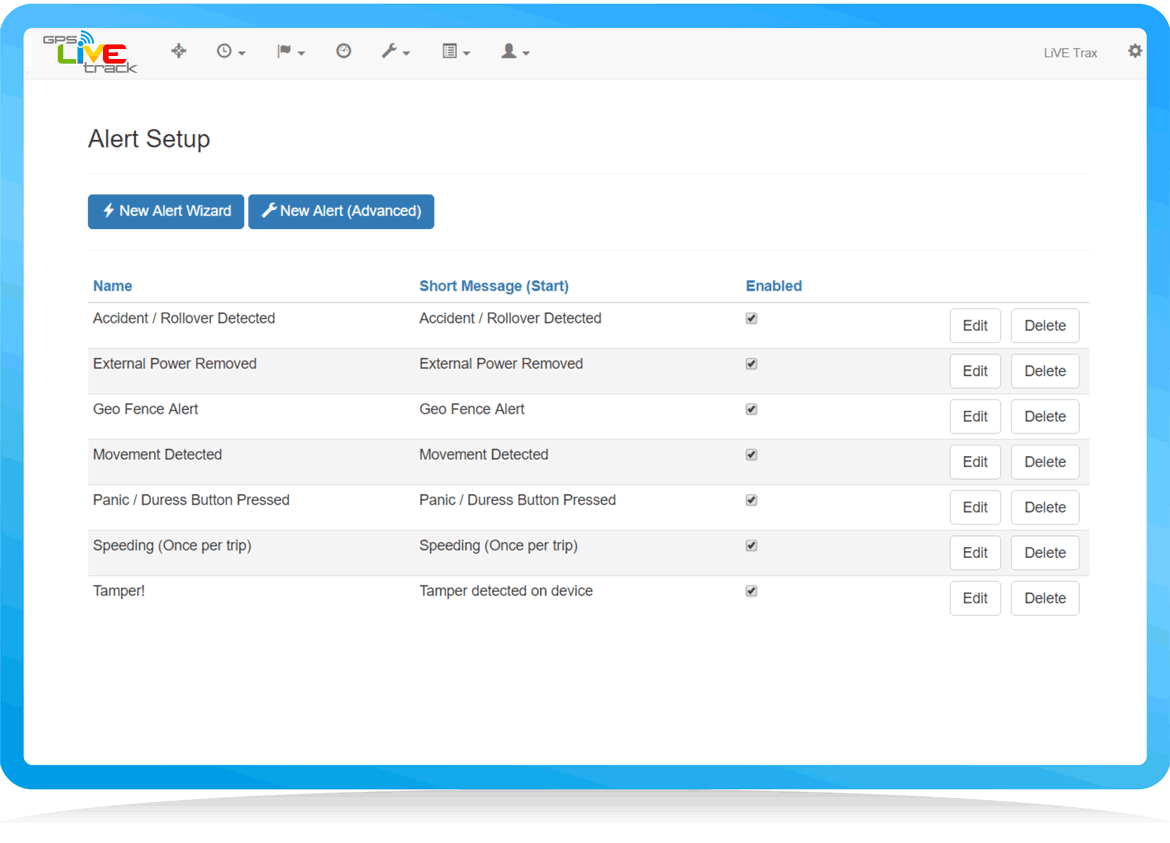 Alerts
An alert for every eventuality!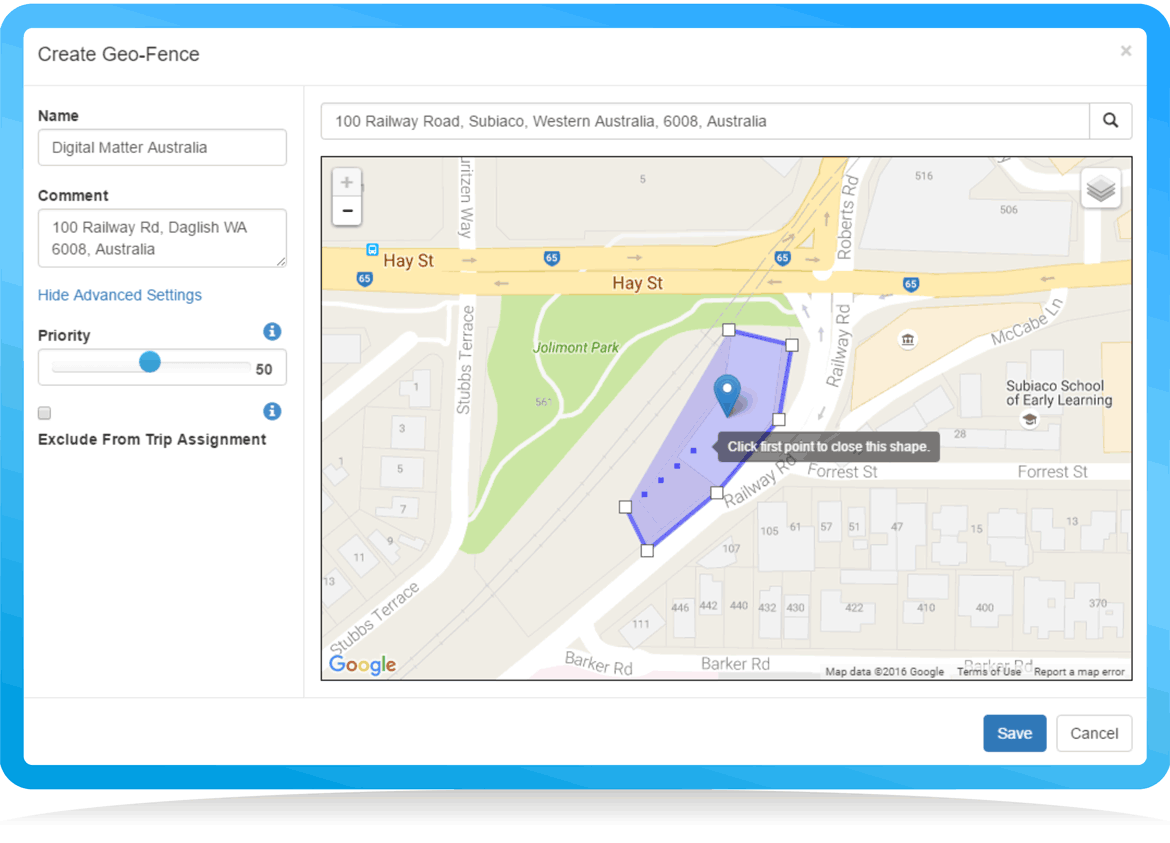 Geo-fences
Instant address lookup and geo-fence drawing tool!