VTNZ | Vehicle Tracking & Asset Location Solutions
To address the growing need to manage vehicles, fleets and assets online, VTNZ proudly presents the GPSLog Book | GPS LiVE Track range of trip loggers, vehicle trackers and asset locators to help you introducedriver safety and asset security, while improving operational efficiency.
VTNZ's Range of GPS Trackers

GPS Log Book
A cost effective way of managing expense claims for business kilometres, off-road Road User Charges,employee travel expenses and general fleet management.
It's easy to use and simply plugs in to your vehicle's power source and fully integrates with Google Maps forfull trip recording. You can also use the reports to make IRD and NZTA compliant mileage claims much easier. For more information visit www.gpslogbook.co.nz
BUY NOW and SAVE $5
Click on the 'Buy Now' link and the $5 discount will automatically appear on your GPS Log Book purchase.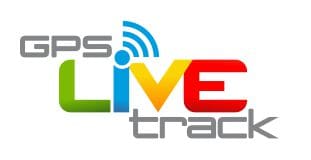 GPS Live Track
A real-time tracking system that enables you to measure and control your remote workforce and recover vehicles if stolen.
You can view multiple vehicles at the same time on the live tracking screen or detailed trip logs for each vehicle on maps. Plus manage zones and categorise trips.
The range features a device for every application including IP67 rated; weather, dust and dirt proof tracking,battery powered devices for non-motorised assets, fleet & personal vehicle trackers, with plug-in or hardwireoptions and options that include Driver ID, refrigeration monitoring, Iridium satellite and panic buttons!
Ideal for tracking your car, truck, bike, boat, jetski, digger or dumper.
BUY NOW and SAVE 5%
Click on the 'Buy Now' link and be sure to enter the discount Coupon code "VTNZGPS" when checking out.
VTNZ's GPS Live Track delivers substantial benefits
Live Tracking
Real-time tracking of vehicles and assets.
Equipment Rental
Measure usage hours for accurate billing.
Security
Alerts for asset movement, tamper or theft.
Driver Behaviour Score
Improves driver safety and vehicle treatment.
Non-powered Assets
Long-life Battery locators for trailers & equipment.
Service & Maintenance
Easily set reminders for every requirement.
Accident & Rollover Alert
Keep your team safe with proactive alerts.
Billing & Timesheets
Reports provide billing & work hours details.
Water & Dust Proof
IP67 wired and battery trackers for harsh NZ conditions.